Vintage Rustic Trestle Table Hire.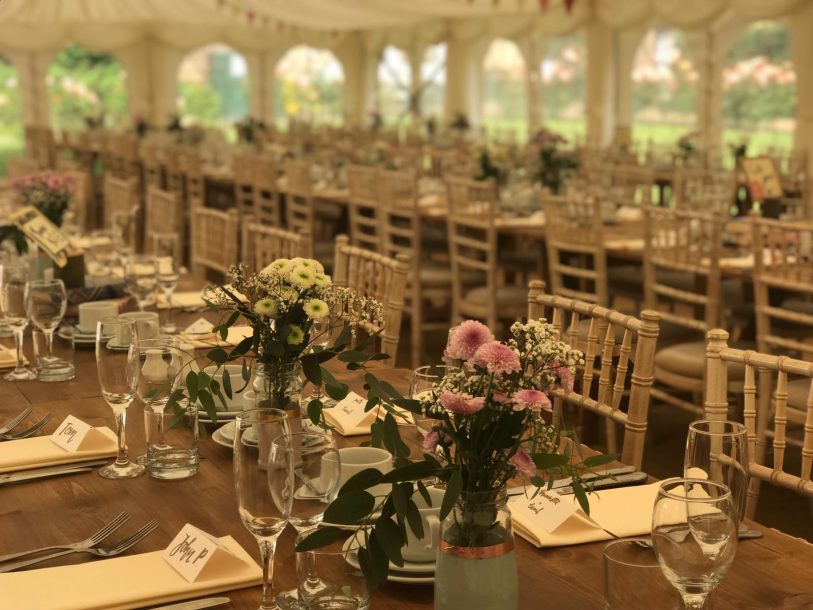 Our fabulous new hand made vintage trestle tables.
Many of our clients have been choosing our beautiful hand made vintage trestle tables for weddings and events this season. In fact since we launched them at the October Suffolk Wedding show only last year they have become our most popular style of table for weddings and events this summer.
Like our wooden bars they are hand made here at The Stables, our Ipswich town center warehouse (18th century barn) and office. They perfectly suit the current trend for weddings & events styled around vintage elegance. As you can see in our images each table is a perfectly finished piece of furniture. The rich warm oak colour and natural wax gives each table a luxurious look and feel, they may be chic but there are no signs of shabby with these tables.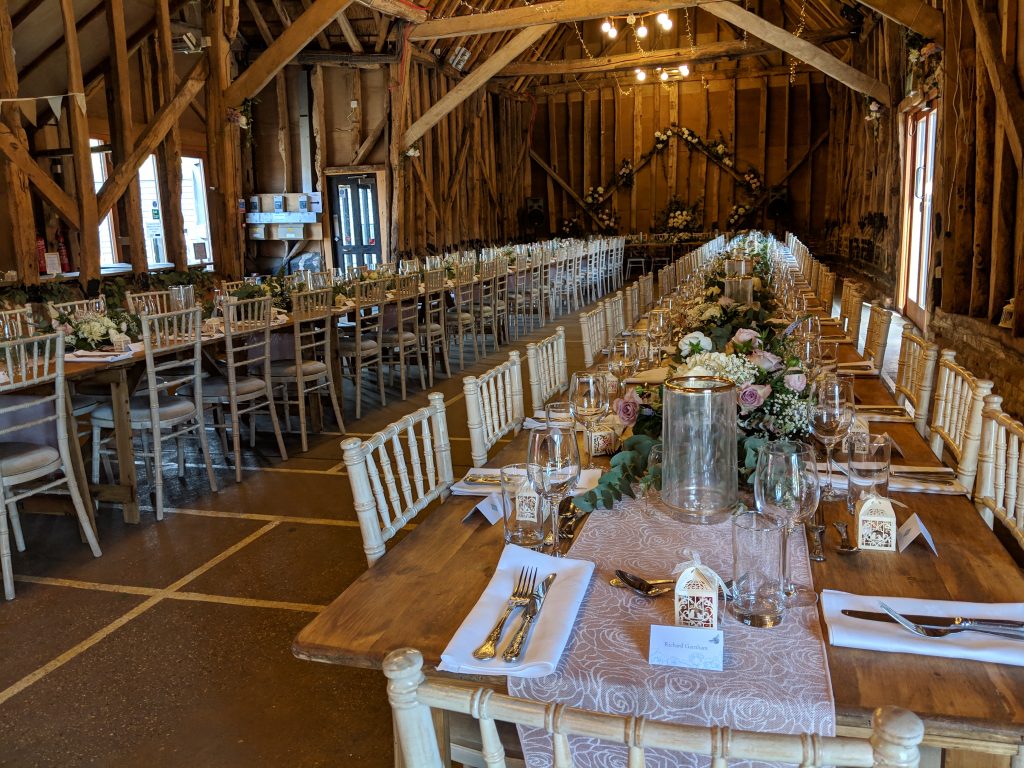 Whilst each table is a standard 6 foot long to easily accommodate 6 guests, 3 either side. The key point of difference is ours are 3 feet wide. Standard trestle tables are 2 foot 6 inches. This additional table width may not sound much however it allows ample space for formal place settings as well as table runners and center pieces. We also can supply in a 4 foot length version of the vintage trestle table to be used for the bride and bride groom centered on a top table configuration to maintain perfect spacing within the seating plan.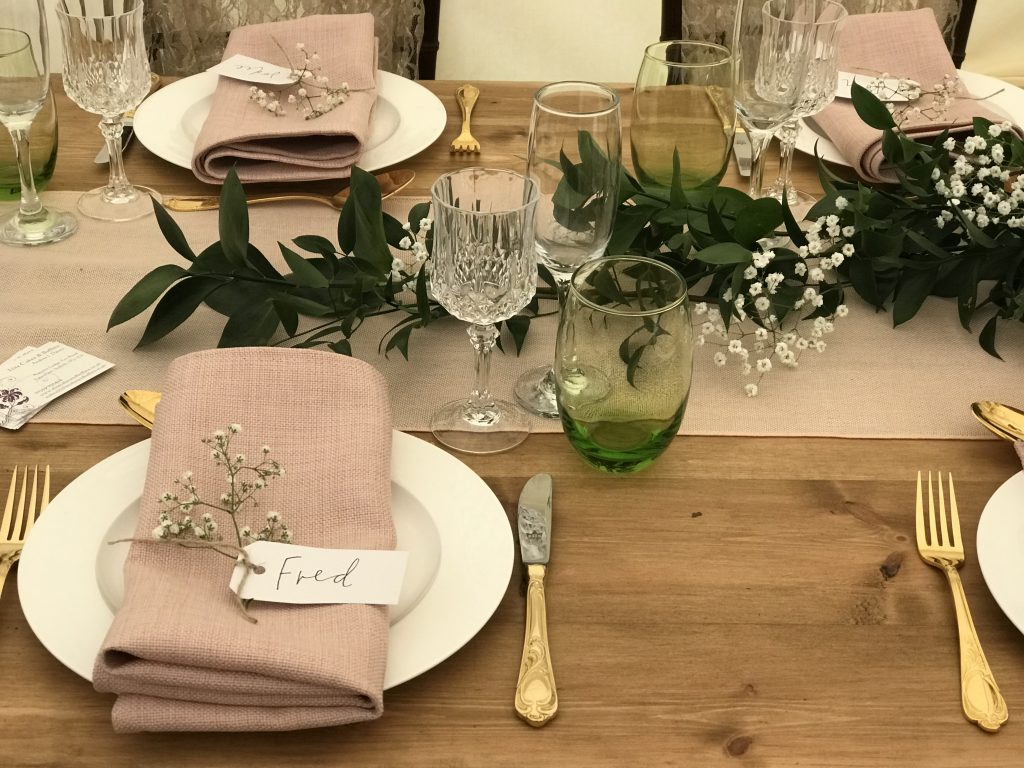 As you can see our vintage style trestle tables are just perfect for chic, on trend banquet style weddings. They work particularly well in a rustic barn, marquee or giant tipi's as well as formal hotels or wedding venues. We are very happy to supply our vintage trestle tables on their own or as a package with a choice of mahogany or limewash chiavari chair, classic beech wood Cheltenham chair or if your vision is more informal we have original vintage 1960's benches to complete the look.
If you would like more information regarding our tables and pricing visit our website, call Michelle on 01473 603310 to make an appointment to view them at our Ipswich office or visit us at one of Autumn 2019, spring 2020 wedding shows.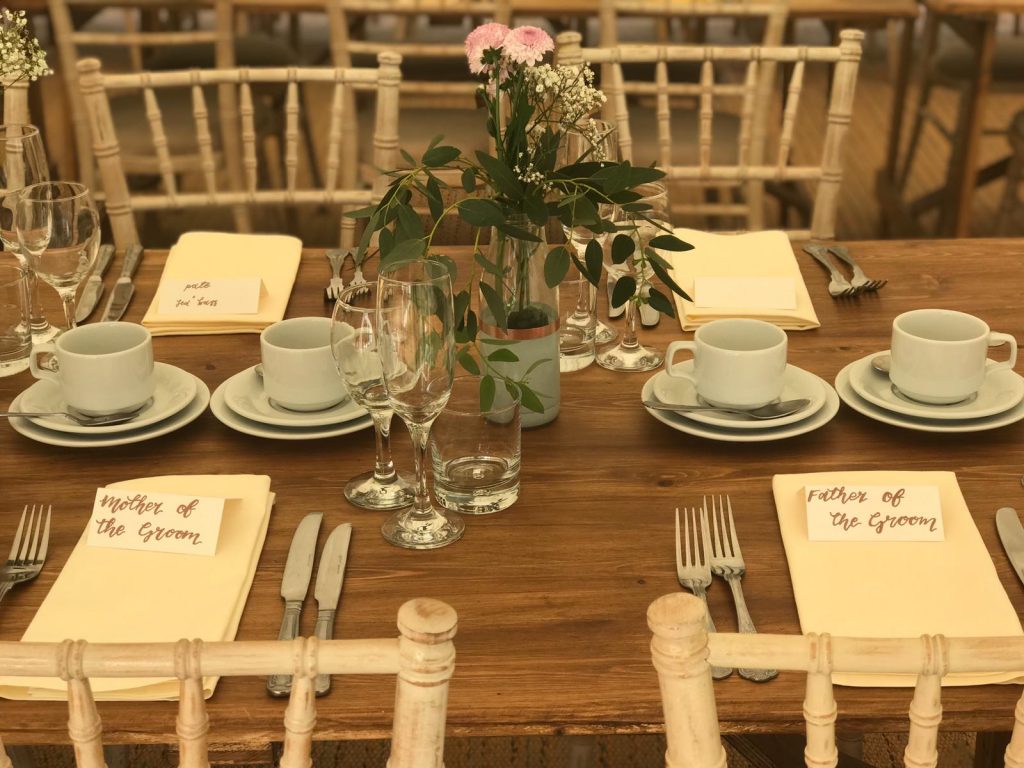 We are very happy to provide a quote for small private parties, Christmas dinner or a large wedding or event for up to 300 guests. Subject to availability or enough notice to get our in house carpenter busy. Here are a few images of the tables in the making.